Aussie Locals
Advanced All Energy is a Proudly Australian Owned and operated by experts who know what you need. Our strength is listening and advising on all your renewable energy needs.
Quality Products
We pride ourselves on our A-Grade selected products, warranties, electrics and after installation service. More importantly our installation teams are the major key to our success.
Finance options
Various finance options are available including no deposit, nothing to pay for the first three months and interest free terms.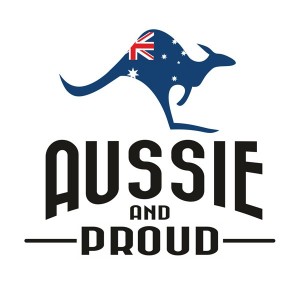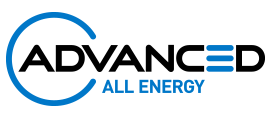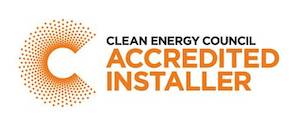 The Australian Government's Solar Credits Program is not means tested and is available to just about everyone – households, community groups and smallbusiness!
3kW SOLAR PACKAGE
Savings up to $360 per quarter off your bill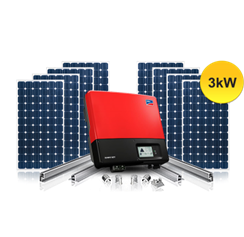 OWN IT FROM $3.43 per day ZERO DEPOSIT
ASK for our cash price
*Standard install
3.0kW Solar PV System
12 x 250w Jinko Panels*
3.0kW SMA Inverter(German)
20 Year Efficiency Warranty*
5 Year Inverter Warranty*
Annual Savings:$1400 off Electricity Bill**
CEC Installation including paperwork submitting
Quality Support
5kW SOLAR PACKAGE
Savings up to $650 per quarter off your bill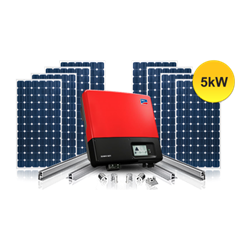 OWN IT FROM $5.72 per day ZERO DEPOSIT
ASK for our cash price
*Standard install
5.0kW Solar PV System
20 x 250w Jinko Panels*
5.0kW SMA Inverter(German)
20 Year Efficiency Warranty*
5 Year Inverter Warranty*
Annual Savings:$2600 off Electricity Bill**
CEC Installation including paperwork submitting
Quality Support
"Advanced All Energy installed a 30kw solar array on our premises in July 2013. Advanced All Energy conducted the installation in a timely and professional manner with minimal disruption to the business. The system is performing according to the expected levels thus achieving the expected savings on our electricity running costs. The system is proving to be a great asset for the business."

Jimmy – Aussie Ripper Roasts

"I had lost confidence in energy companies because of the faulty installation I'd previously had installed. I'm glad I didn't give up and chose Advanced All Energy. Thanks to them the warehouse runs entirely off the grid and produces its own energy. I particularly appreciate the time they took to build an installation to fit my needs and goals."

Ashdown Ingram Warehouse - Whyalla, SA - 30 kW installation

"Advanced All Energy were amongst many companies I got quotes from, and I'm glad I chose them. Fantastic price and professional service. The LG panels and SMA inverter system gave me the confidence in this company using high quality products."

Paul Matulin-Fulham

"I highly recommend Advanced All Energy, they were the ones that successfully completed this solar project when no one else was able to. They're a well known and trusted team for solar supplies and installation."

Manuel - West Lakes 15kW solar installation